Digital Signage Has Its Benefits
Vivi offers a convenient, flexible, wireless digital signage solution built for education that makes creating and presenting on-demand and scheduled messages and programming a breeze.
Our technology is easy to use, technology agnostic, and scalable to work cost-effectively across a school, campus, and district. IT centrally controls every display and administrators can get their messages to the right audience at the right time with little effort.
Join over 1,000 schools, 48,000 classrooms, and 250,000 students and teachers.
"During our early days we made use of the Vivi stats with staff as a leaderboard but we had to stop because it was getting too competitive"
Phillip Sakellaridis
Director of Digital Learning
St Francis Xavier College
Get the most out of your Vivi wireless screen mirroring
Vivi is known for our wireless screen mirroring in classrooms, giving teachers the ability to transform their classes into highly social classrooms. But did you know you can leverage that same technology to create digital signage?
With Vivi, you get the most ROI out of your technology, as digital signage is an included feature that is centrally managed alongside screen mirroring. Just use your Vivi app to create your content and send it to one or more displays with a click.
Wireless technology that modernizes schools with dynamic digital signage
K-12 schools and higher education institutions have signage of some sort across their campuses. But how easy is it to change the messaging or ensure every intended audience sees what they should when they should? As easy as a few clicks.
With Vivi, administrators can quickly create or change messaging to fit the audience, situation and time, sending it to one classroom display or 1,000 school-wide displays at once, on-demand or scheduled, straight from their Vivi app. It's the simplest and most effective messaging platform.
Administrators and IT stay in control
With Vivi, IT leaders can wirelessly control the box with the touch of a button, sending alerts and notifications or shutting it down completely - per class, building or campus. IT and administrators control what shows, where and when.
Any display wirelessly connected to a Vivi device serves as an opportunity to communicate with students, faculty & staff, and guests, making it a convenient channel to reach your audience - without the risk of tampering or the headache of constantly changing out the messaging manually.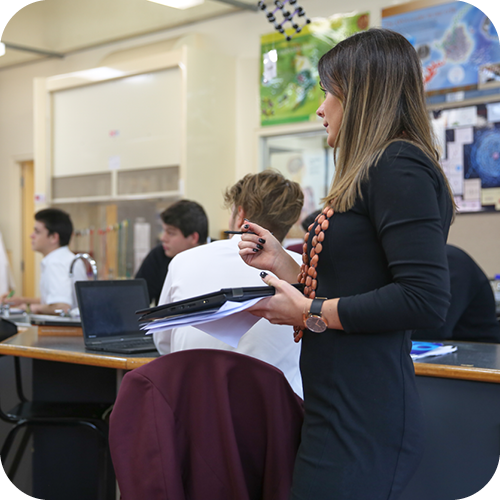 The most efficient way to communicate
Administrators can create a message, slide, live broadcast a speaker or event, or play a video on one or more displays. Why corral students into a lecture hall when they can stay right where they are and view the content in their classroom? Why spend time putting up and taking down signage when you can do it in seconds from your device?
The possibilities are endless
Vivi wireless digital signage offers schools incredible flexibility and opportunities to communicate with their audience. Use the technology from classrooms and entrances to school cafeterias, gyms and hallways.
No matter where you want to provide information or guidance, Vivi gives you an easy way to reach the precise audience with just a few clicks for the ultimate efficiency and ROI.
Screen sharing technology has become an essential tool for teaching and learning at every grade level. Ideally, the technology used…
Read More