Vivi is used by over 500,000 teachers and students around the world and is setting out to disrupt the enormous education industry with our high-growth, ambitious, and creative team.
Think of Vivi as the operating system in the classroom, the gateway for visual learning and digital content. The technology is perfectly positioned to influence teacher behavior, student engagement, and IT efficiency.
The Vivi team are constantly reimagining what the classroom could look like in 10, 20, 50 years - and are setting out to create the technology that empowers the future of education.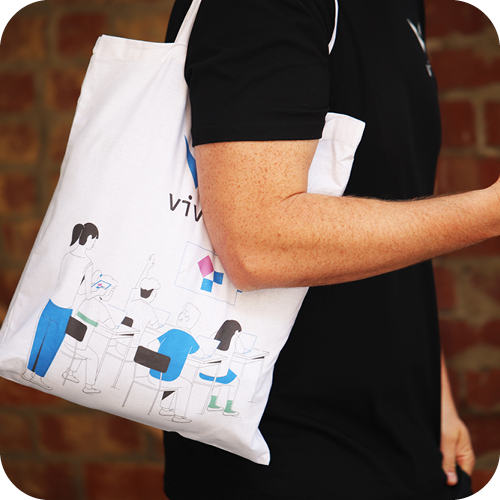 Grow together, challenge each other, commit 100% with absolute integrity and without ego
Customers are at the heart of everything we do. Laser focused on delivering the best possible solutions that improve outcomes for every Vivi user
Refuse to accept mediocrity, insist on high standards, fight to be the leader in classroom technology
Take bold risks to be the best, dare to pursue and do what others didn't think possible
Be admired by customers, supplier, partners and employees for being wildly innovative and constantly evolving and challenging the status quo
Our career opportunities.