The only wireless screen mirroring and digital signage tool designed for education
Vivi's all-time customer churn is 0.4%. Find out why by starting a free trial and evaluate Vivi against any other product for yourself.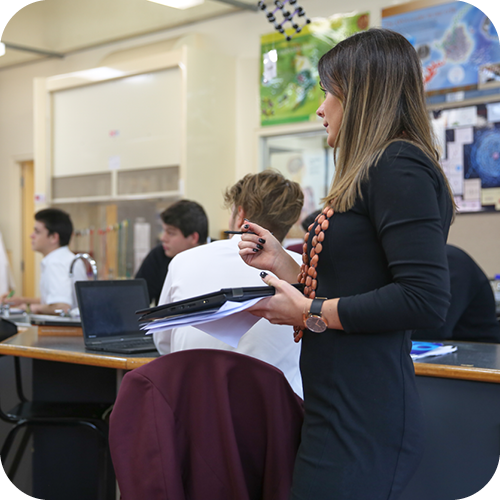 Vivi enables teachers to teach without being tethered to the front of the classroom, building a more interactive, collaborative, social classroom. Why do more than 99% of districts who try Vivi decide to invest? Here are just a few reasons:
Streamlined IT management and control
Vivi is simple to control across your district and track usage metrics. Make updates, shut down, send live alerts & notifications - simultaneously or per school, classroom or digital signage.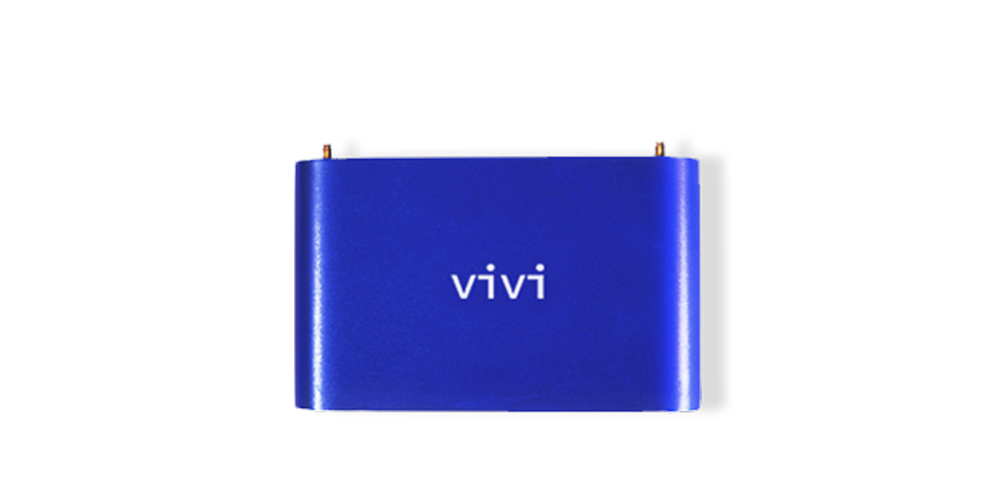 Plug-and-play operation with minimal IT support
The Vivi box plugs into the classroom display or projector. Teachers and students wirelessly connect via their own app on their devices. No more HDMI cables or extensive training.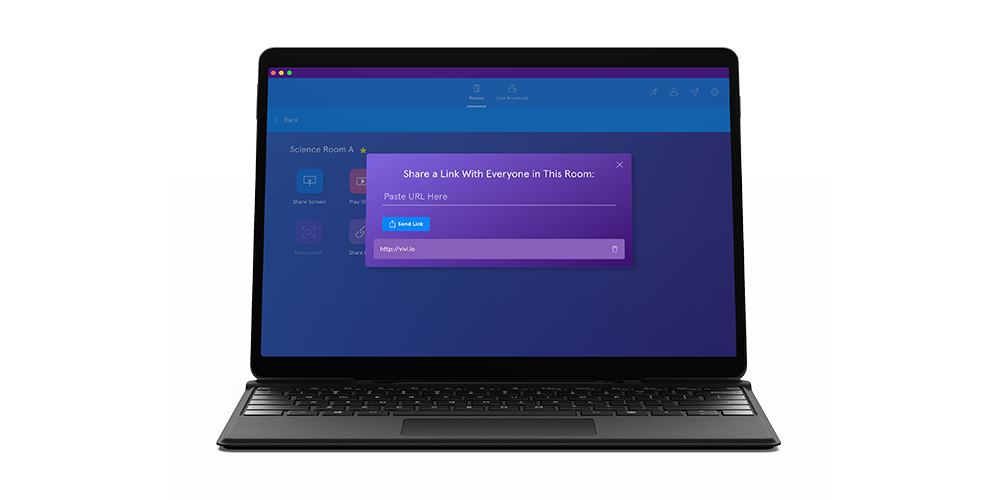 Teachers can share their screen, control student screen mirroring permissions, and pause or stop sharing with a click - to one central classroom display or multiple displays independently.
Vivi works with any device, media, learning type, display and any number of users and classrooms - with no integrations necessary, saving time and hassles.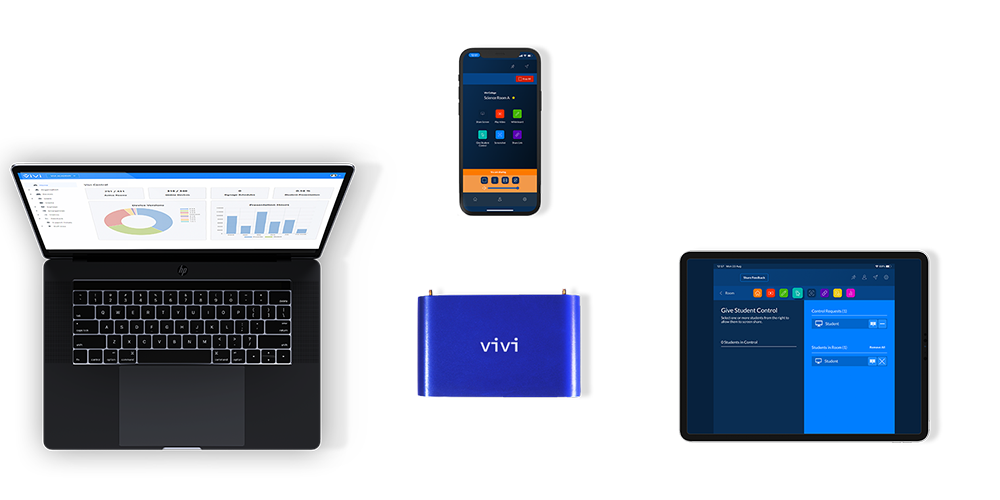 Cost-effective and scalable
Vivi offers a SaaS-based model, typically a 5-year subscription so districts can fully utilize their budgets and quickly scale Vivi across schools with less expense and effort.
Vivi

Industry Served
Education

General

General

General

General

General

General

General

Wireless screensharing
Extended desktop

MacOS only

Windows only

Enhanced video play

Pause screen

Split screen sharing

Two users only

Unlimited users ($+)

Windows 10 only

Four users only

Share to multiple screens

For computer only

For computer only

Touch screen support

Windows 10 only

Room access code

Guest passcode option

Student engagement
Request sharing control

Windows 10 & Chrome OS only

Capture display screenshot

Windows 10 & Chrome OS only

Annotation tools

Windows 10 only

Classwork assignments

Feedback assessment

Student well-being check

Broadcasting
Digital signage

Emergency alert

Live video broadcast

Enterprise mangement
Cloud-based admin portal

Self-hosted

$+

Location management

Third party

Self-hosted Windows server

$+

SSO integration

User access control

Self-hosted Windows server

Custom splash image

Third party

Third party

Self-hosted Windows server

Enterprise provisioning

$+

Bulk software udpates

$+

Bulk device configuration

$+

CEC power management

$120/year for Plus

$120/year for Plus

Web proxy management

Third party

Device logging

Third party

Self-hosted Windows server

$+

Analytics dashboards

Third party

Third party

Third party

$+

OS support
Windows

Third party

Mac OS

Chromebook

Third party

Linux

iOS

Android

Power
AC Adaptor or POE

AC Adaptor or POE (+$)

AC Adaptor or POE (+$)

AC Adaptor

AC Adaptor

AC Adaptor or POE

AC Adaptor

AC Adaptor or POE

Networking
Ethernet or Wi-Fi

Ethernet or Wi-Fi (+$)

Ethernet or Wi-Fi (+$)

Ethernet or Wi-Fi

Ethernet or Wi-Fi

Ethernet or Wi-Fi

Ethernet or Wi-Fi (+$)

Ethernet or Wi-Fi