Vivi was developed with the goal of transforming classroom engagement, and true cross-platform compatibility is fundamental to that. The Vivi software has been optimized for every device and operating system, ensuring the same seamless wireless mirroring experience is delivered regardless of whether students and teachers are using Apple, Windows, Android or Google.
Optimizing Vivi for use with Google Chromebooks was particularly important due to their popularity in schools, made so by their affordability, reliability, and ease of use. Vivi's technology team worked tirelessly to ensure that the software complements and enhances the digital infrastructure at schools using Google Education. This means existing classroom devices can reliably mirror to any Vivi-enabled display while accessing all of Vivi's features designed to increase student engagement and deliver positive learning outcomes.
To achieve the best possible wireless mirroring performance with Chromebook, the team focused on producing the lowest possible latency for video and audio. The engineering team produced a bespoke software encoding process that reduced the demands placed on the CPU and network. Four different Chromebooks were tested (representing a cross-section of those currently used in schools), first with the original Vivi software and then with the optimized version, to ensure these tweaks would deliver the required performance enhancements. The results were clear – all four Chromebooks provided a seamless Vivi experience, with video performance, audio quality and latency equivalent to Apple, Windows, and Android devices.
Vivi and Chromebook at The Hutchins School
Of course, the ultimate proof for Vivi's seamless usage with Chromebook comes in a live learning environment. One school that has well and truly put the two through their paces together is The Hutchins School in Hobart. At the start of 2017, the Pre-Kindergarten – Year 12 Anglican boys' school transitioned from a mix of interactive whiteboards and projectors to Vivi-enabled flat screens. Their previous set-up too often prevented students from being able to mirror their screens, as a result of the myriad cables and connectors that were required for the different devices used across the school at that time. This also prevented the School from having multiple screens in classrooms. According to ICT manager Mr. Stuart Brinsmead, the School trialed a range of wireless presentation solutions, including Apple TV and Chromecast, but found Vivi to be "vastly superior to any other solution we'd tried up until that point."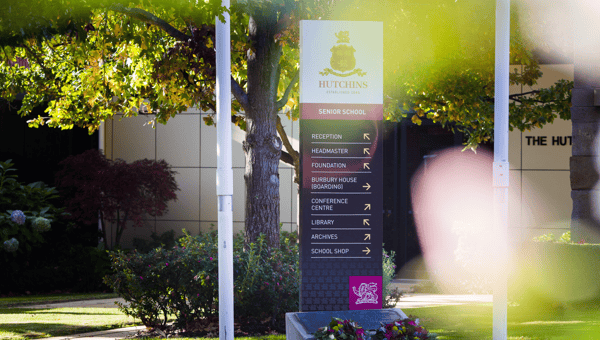 With Vivi established throughout the campus, Brinsmead began rolling out Chromebooks for students in Years 3 to 6. For him, the biggest appeal of Chromebooks is the way they encourage the boys to focus on their work. "We enroll them in to the Chrome applications, we push the apps out, and the teachers determine what's allowed on them and what isn't. It removes all the distractions," he explains. "We're training them from Year 3 that the Chromebook is an education device."
It was vital that the Chromebooks would work with Vivi, so Brinsmead trialed them together before committing to the roll-out. The trial included testing connectivity, streaming videos from YouTube, making sure that all of Vivi's features were available in the Google version, and seeing what it looked like on-screen. After that, he was happy to introduce Chromebooks to the School. The program has been so successful, it's set to extend to Years 7 and 8 from 2020.
Proven Performance in The Hutchins School's Classrooms
Teacher Ms. Anna Clark works with the boys one year after that introduction, and she says her Year 4s gain a lot of confidence by using Vivi on their Chromebooks to present to their classmates. "Because they're quite young, we do a lot of scaffolding work before they share their work to the class," she says. "Towards the start of the year, I'm very selective about who I let present, and who has the confidence to go with it. But by the end of it, they all want to show what they've been doing."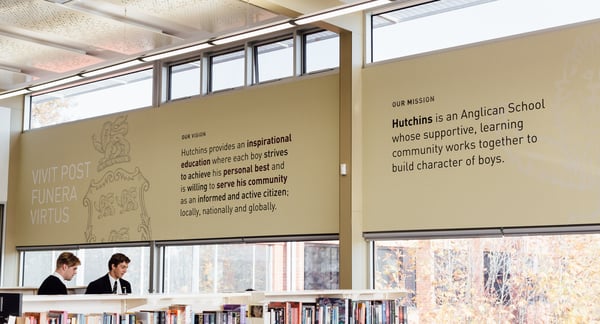 Befitting a twenty-first-century classroom, the work they share with their peers through Vivi runs the gamut from movies, stop-motion graphics, and games they've made, to, most recently, research reports on Australian and world explorers, with elements from Google Maps and Google Drawings incorporated into their presentations. Clark also works on a Chromebook in class, using it with Vivi to run quizzes, guide activities, and play video. And through all of these different, demanding tasks, Vivi and the Chromebooks work together with little problem. "If I want to watch a video, I just use Play Video Direct and copy and paste the clip in," Clark says. And when her students want to present something, "they just request control and I grant it."
Brinsmead's observations from the IT department back this up. "I have never seen a job on the helpdesk that says, 'video playback from Chromebook on Vivi', so that would suggest that it's not an issue," he says. "For everything it does and for everything it gives us, there are very few problems with the Vivi's. It doesn't matter whether they're on an iPad, iPhone, Android, Chromebook, Windows PC, whatever, we just know that it's going to connect."