With Vivi 1.7 we've combined everything you want with everything we know to move towards what we all want: smarter, more efficient classrooms.  
From improved video performance to digital signage solutions, it's loaded with the features that continue to push the boundaries of education technology. 
Here's what you need to know about Vivi 1.7:
Digital Signage
A smarter school, beyond screen sharing
Vivi 1.7 has moved beyond a simple wireless presentation solution to become a single solution offering both wireless presentation and digital signage.
Traditionally, digital signage displays have been confined to high traffic areas, such as foyers and libraries. Because our Digital Signage feature uses your existing Vivi-network, any Vivi-enabled screen can form a cost-effective digital signage network, without any additional technology or software.
Digital Signage is easily accessed and managed through your Vivi Admin Portal. From there you can upload media, create playlists, form signage groups, and schedule media to be displayed at different times.
To learn more about Vivi's Digital Signage Feature, read the blog post here.
Pause Screen
Maximize productivity at the pause of a button
In the classroom environment, every minute is precious. Waiting for students to copy down information from a screen before moving onto a new task can be a big time-waster for teachers.
Pause Screen allows teachers to pause static content on the main screen while continuing to use their device. This way teachers can leave important notes or homework instructions on one screen for student reference while continuing to perform their own work.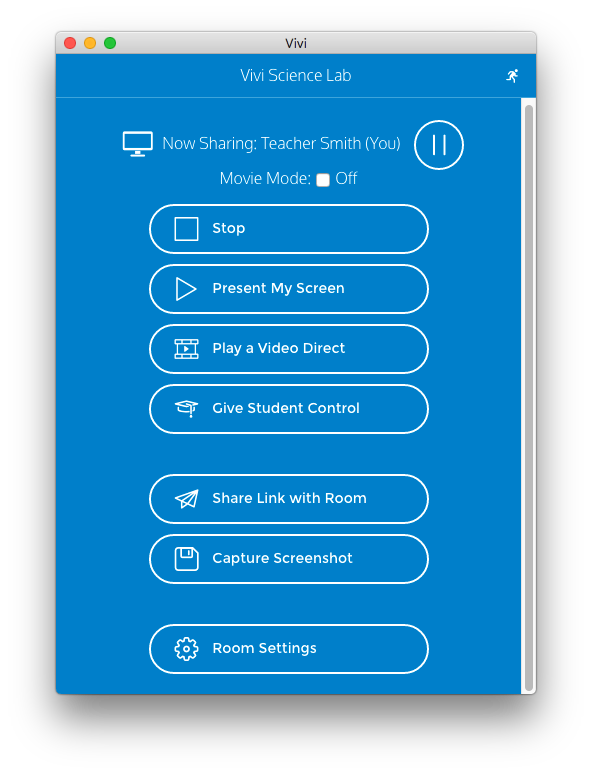 Subtitles
Accessibility for all students
To better support the learning environment for hearing-impaired students and English as an Additional Language (EAL) students, Vivi can now display subtitles for videos, where they exist. This important feature ensures outcomes are maximized for every student, every time.
Educators can turn on this feature by simply ticking the 'subtitles' checkbox from the video controls screen.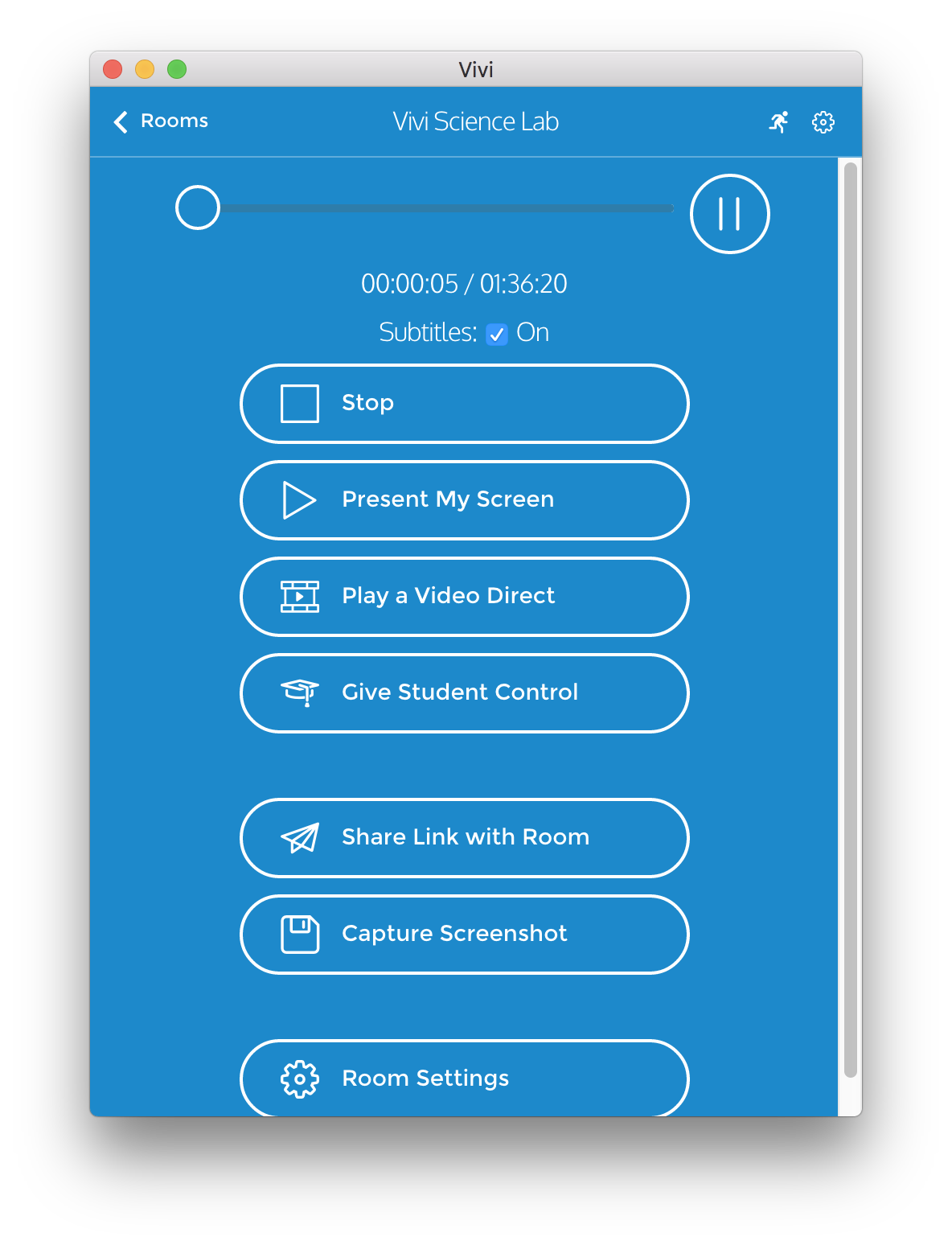 Play Local Video Direct
Stream more videos, more often
Play Video Direct is a favorite among Vivi users – for its ability to stream online video directly from the Vivi receiver, delivering superior performance.
Many of you asked for that same functionality and performance for local videos, and we listened! Enter Vivi's new Play Local Video Direct feature.
The new Play Local Video Direct feature means you can now play local video files, from any device. Better yet, you still have access to all the Play Video Direct functionality, including video controls, exceptional video quality, and the ability to use the device while the video plays.
Movie Mode
Best video performance, always
We're passionate about giving you the best video performance. Vivi's new software release means you can play videos that are stored locally or online. But what if they're not that easily accessible? Movie Mode is the answer.
This feature allows you to improve the streaming quality of any media that can't be played using the Play Video Direct or Play Local Video Direct. It does this by placing a two-second streaming delay to give your computer – and your Vivi – time to process and play, smoothly.

Proxy Passthrough
Making Vivi accessible for every school
While some schools have full control of their internet traffic, many public schools don't. Public schools are often dictated by state-specific government proxies that filter content and increase transparency around who is accessing what online.
Vivi's new Proxy Passthrough allows educators to meet education department requirements while still getting the most out of Vivi.
IT Managers can enable Proxy Passthrough for their account. When Passthrough is enabled, teachers using the Video Direct feature will be asked for their school credentials the first time. Vivi will then store these details and use them to access the requested content.