Our latest features have been designed to help customers navigate the various challenges created by COVID-19, as well as to make it easier than ever for school stakeholders to use Vivi!
Our newest features include:
Built-In Live Video Broadcast
Go live over webcam to any Vivi-enabled device.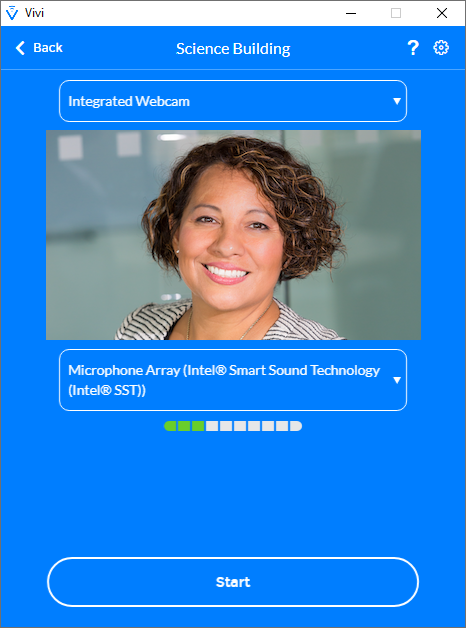 We understand the demands of physical distancing on technology. You have to communicate at scale to various parts of the school, all without overloading your network. Enter the improved Live Broadcast!
Built into the Vivi App, any nominated presenter can now go live via a webcam to any Vivi-enabled screen without using third party tools. It's as light as possible on your network, offering both unicast and multicast mode options. This runs at an average bandwidth of 2Mbps per Vivi Box in unicast mode and a single 2Mbps stream in multicast mode.
With this added feature, school leadership can now broadcast to the school in just a few simple clicks. Imagine your school principal delivering assembly from their office with just their laptop's webcam and microphone, without having to gather students in large numbers. You can also use this for announcements, masses, student shows, presenting class to multiple rooms, and any other community-engagement event or activity.

Single Sign On (SSO)

Access Vivi Central and all of its features using your school log-in.
We know password management is a task IT Admins have to constantly deal with, with password fatigue presenting a genuine risk to a school's IT infrastructure.
That's why we're delighted to advise that our SSO feature now allows IT Administrators and Presenters to access Vivi Central using their school credentials.
Teachers are able to easily access their class' Student Feedback tool responses and seamlessly schedule remote and blended learning activities in Vivi Classmate.
Support within Vivi Central
Solve your Vivi issues without having to leave Vivi Central.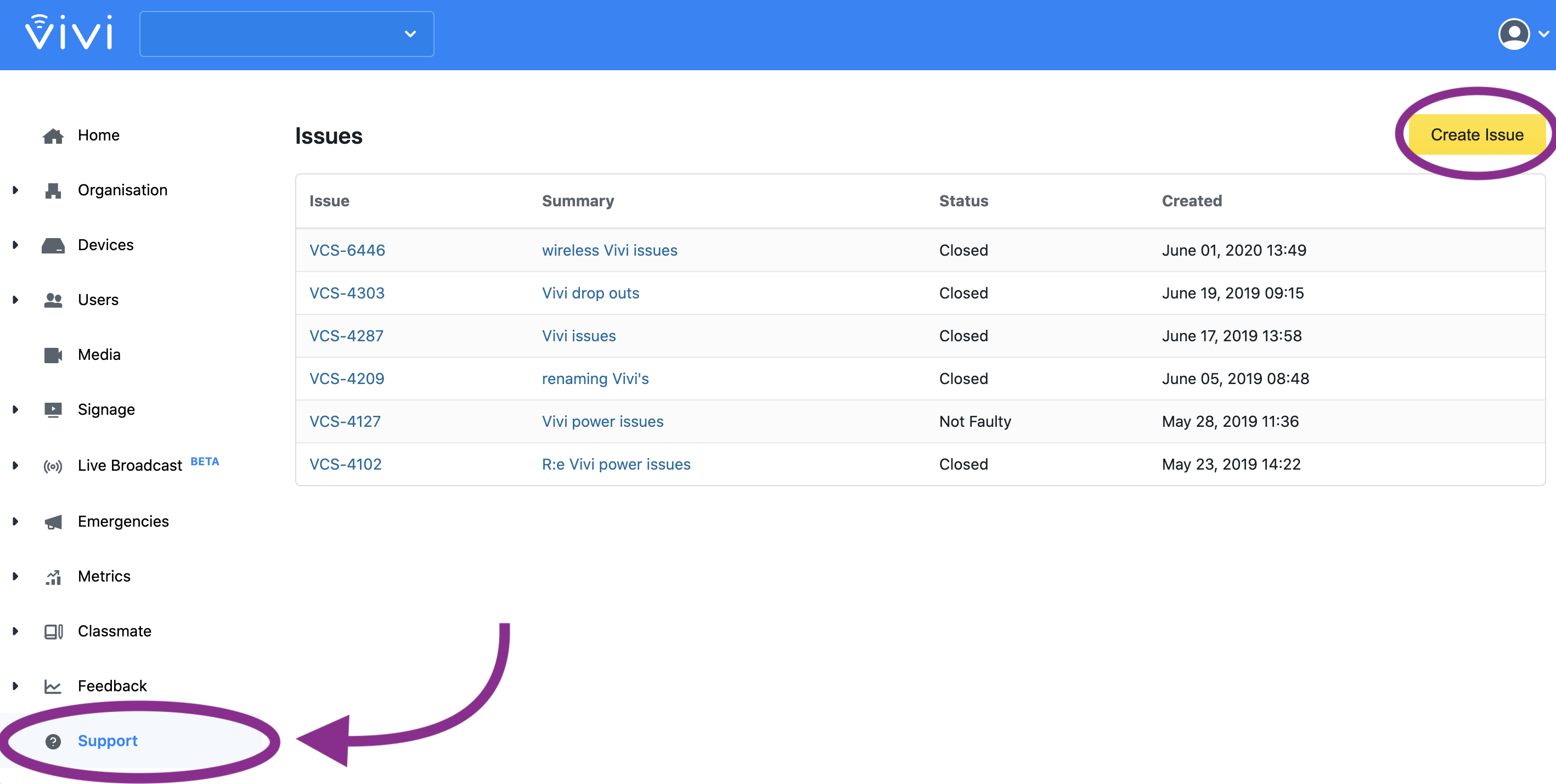 We've made it quick and easy for customers to raise issues, track support tickets and get thorough solutions within the Vivi Central menu. This feature requires no third party applications, alerting you to ticket updates via email using Jira Service Desk's functionality.
Other 2.7 Features

We've also delivered greater functionality for our teacher and student users:
Splash Screen Clock – To help lessons, exams and parent teacher interviews stay on time, a clock has now been integrated into the Vivi splash screen.
Improved Annotation Suite – Students can now request screen control and share their annotations at the click of a button (see video below), while teachers can stop/start presentations without leaving the annotation suite.