In today's 21st Century classrooms, flexible learning spaces and the ability to seamlessly move between digital resources during a lesson are crucial to a successful learning environment.
At Vivi, we are constantly on the lookout for ways our solution can support teachers to achieve this.
Our latest new features: Combined Rooms and Video Direct Queues were popular requests in the last customer survey.
Watch this short video to see a demonstration of these new features:
Read on, to discover all you need to know about our Vivi 2.3 release:
Combined Rooms
This feature enables staff to temporarily combine separate rooms into one flexible learning space, with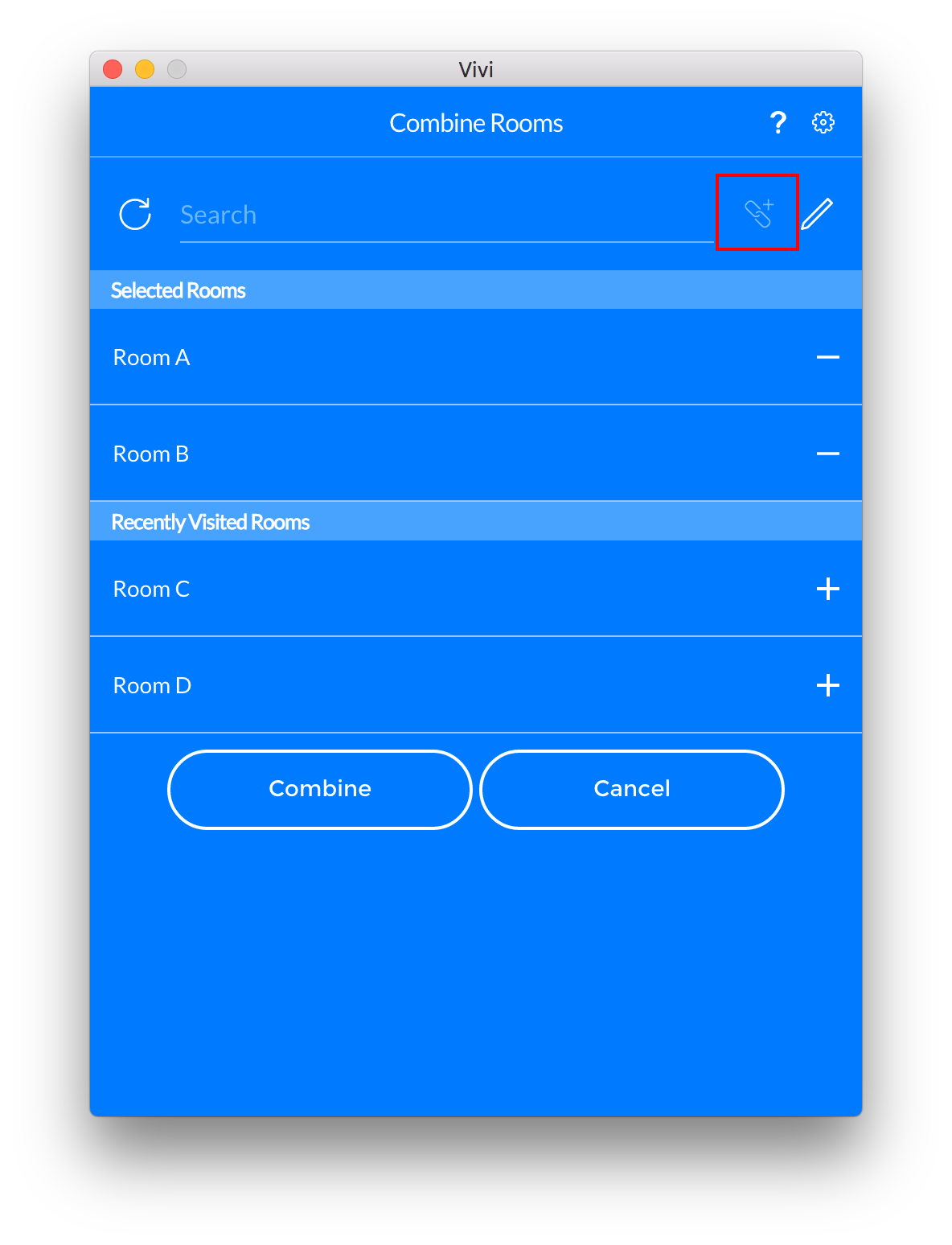 multiple Vivi enabled displays.
For example, three classrooms separated by folding walls may be physically opened up into one space, and our Combined Rooms feature will link the displays in those rooms to create a temporary Multiple Display Room.
To set up a Combined Room, the teacher will need to open their Vivi App and on the Rooms List screen select the Combined Rooms icon to the right of the search bar. Once selected, a '+' icon will appear beside each available room in the list, which the teacher can then click on to add or remove rooms to their Combined Room as desired.
Video Direct Queues
The Video Direct Queues feature is ideal for teachers who need to play multiple videos at one time during a lesson, giving them the option to create a queue of videos in their Vivi App from within the 'Play a Video Direct' screen. Instead of having to spend time locating the next video, they can simply queue all their videos at the beginning.
In the 'Play a Video Direct' screen of the App there are now two options to add additional videos:
Option 1) Add internet-based video links, a YouTube URL for example. Paste the URL into the new text box that appears.
Option 2) Add a local video to the queue. A window will open where you can select a video file from your device.
The videos in the queue can be rearranged at any time by dragging and dropping them into the desired position.
When ready, click 'Play Queue' and you will be taken back to the main page, and your videos will begin casting to the room display.
Additional Enhancements to our Play a Video Direct Feature
YouTube Playlists
You now also have the ability to stream a YouTube playlist through Vivi. While in the 'Play a Video Direct' page, simply add the playlist URL to your queue.
ClickView Chapters
Instead of having to return to the ClickView website to move between chapters, you can now use your Vivi App to navigate forward or back as desired.
Improvements
Along with the launch of the Combined Rooms and Video Direct Queues features we have also released several improvements to our solution's existing functionality, including:
Improved integration with ClickView (2.2 optional release)
Improvements to Touchscreen Support feature:

Improved integration with SMART interactive boards.
Pens previously appeared as touch input and will now appear as pen input on Windows 10 (1809 and above). This improves compatibility with applications such as OneNote and Windows Ink.